Earth Day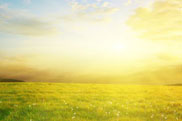 @ Civic Center Plaza
April 20, 2013

Get down to nature at Earth Day San Francisco at Civic Center Plaza, just steps from the King George. Walk over to this free community event and learn about environmental issues and sustainable practices that help protect our planet and community. A gathering of green living and consciousness, Earth Day San Francisco is sure to enlighten with "green" exhibits, films, holistic health area, organic food vendors, cooking demonstrations and an eco-fashion show.

Experience cool attractions like the Eco Village, a dynamic space that will uplift your mind, body and spirit, and the Clean Air Zone, where you learn about sustainable communities and hear about the latest alternative energy technologies. Walk through the Artist Grove and gaze at the Plastic Planet, a traveling art work made from the pollution that is damaging our oceans.



Earth Day San Francisco will rock with local bands and DJs on the Earth Mother Stage and VIP Lounge. Groove the day away with the People Power Band, Albino, and The Jaunting Martyrs. Check out Shovelman, a junkyard folk hero strumming Mississippi delta blues on guitar made from a shovel. Let the little "greensters" play in the Eco Kid's Zone, a creativity space with fun activities, games, a circus group and living earth structures.

In additon, on Earth Day, our "green" hotel will donate a part of room revenues to a leading environmental conservation group!